Gourmet Preview
Beauty and the Beast

Champagne, always sought after as the best sparkling ; Beaujolais , misunderstood as something to be avoided; renowned wine critic Ronny Lau is going to exodus us through this paradigm.

Tina Cellar takes pride to feature Le Brun Servenvay, one of the leading boutique Grower Champagne houses in Avize, and the Jancis Robinson highly praised Domaine Mee Godard from Morgon on 10 Sep 2016 for dinner at the Genuine Lamma Hilton , guided by Ronny .

Avize is a Grand Cru in Cote de Blanc and famous for its old vines. Le Brun Servenay started their own label in 1965. They still keep vintage champagne undisgorged up to 1987. Mee Goradrd is a passionate young women winemaker who single-handedly runs a 1.5 hectare vineyard and produced world class fine red wine. Let's witness how this old and new, beauty and the beast , surprise us in the food pairing.


美食預告
美女與野獸
香檳,飲家趨之若鶩;寶祖利,素來被誤解為可免則免?名酒評人劉偉民將會帶領我們逃出這迷思。
天娜酒窖榮幸呈獻: 九月十日,由劉偉民主講,在南丫漁村酒家主辦品酒晚宴 ,介紹阿維茲村頂尖的賽文尼香檳,以及權威酒品人珍妮西絲魯賓遜高度讚譽高達美酒莊。
阿維茲是香檳白河谷的頂級產區,以具備最多老滕馳名,賽文尼香檳莊始於1965,至今還存有未經除渣1987年的年份香檳。高達美是位充滿激情的年輕釀酒師,赤手一人打理1.5傾葡萄園,泡製享譽國際的美酒。
歡迎踴躍參與,共同見證這新與舊丶美女與野獸,如何讓人驚喜!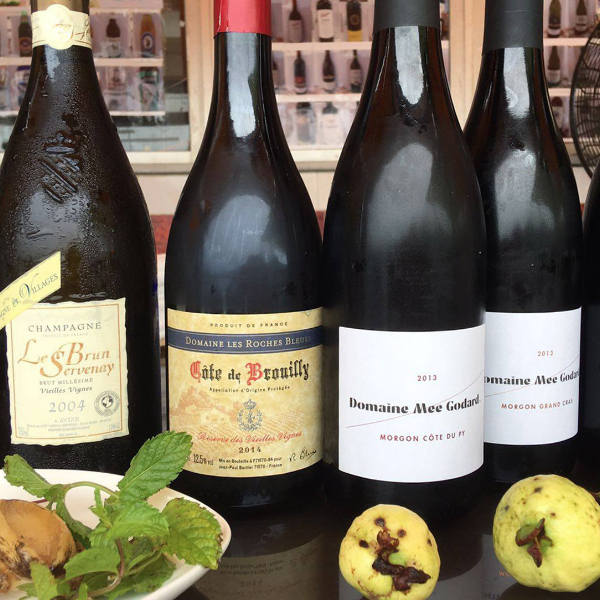 Reservation and Details: