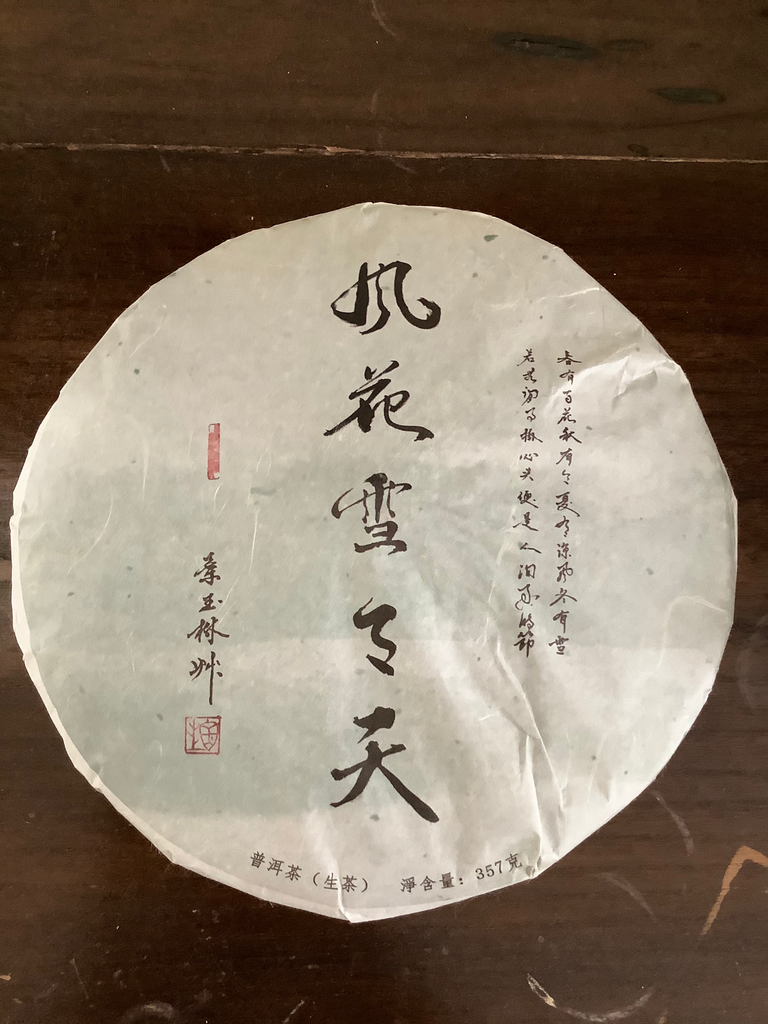 雲南橄欖香普洱青餅角 2003 Yunnan Puer Raw Tea Cake 1 g
---
Tasting Notes:
Very firmly pressed tea cake that offers very fine structure with multiple layers of aromas. First note a bit spicy with reminiscent of ivy, camphor,lotus leaf with a distinctive scent of black olive. Abundant tannins meaning that it is of very high cellar potential. The heart note is very subtle jujube and red dates. The finish is super long with medium among of " Qi ".
This tea reminds me of the pre-communist era old tea house craftsmanship which is so rare these days .  Warm reminder : do not need too much tea when brewing due to the very good technique of pressing  . For a 5 oz pot needs just 4g.                                                              
                                                                                          by Christina , owner of website .     
品鑑:
壓工十分精細,緩慢的氧化使得茶的結構非常細膩嚴謹,香味層層叠叠。初調頗為香料,像冬青、樟木、荷葉,還有十分明顯的黑橄欖香。單寧豐富但精細,窖藏潛力很高。底蘊是高雅的南棗、紅棗。回甘極長。茶氣中等。
這茶讓我想起了解放前號級老茶莊的工藝,是新近製茶難得一見。溫馨提示:投茶要輕手,因為壓工精細,5安士的茶具只需4克。
                                                                                            摘自網主 Christina
---
Share this Product