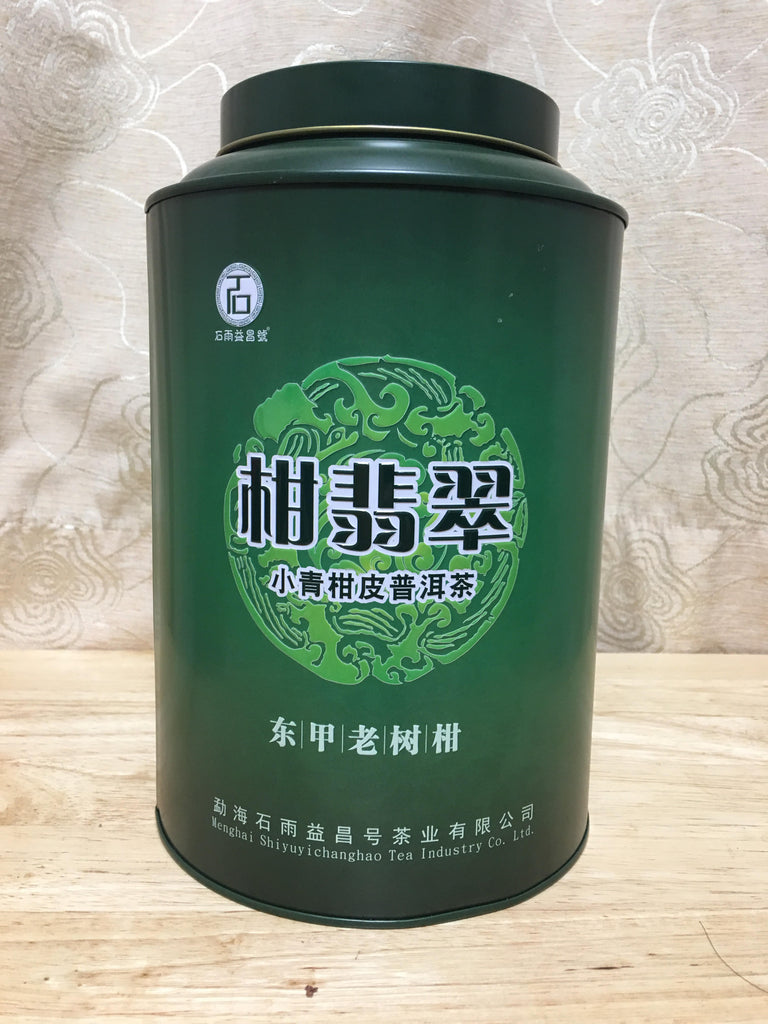 陳普堂新會東甲老樹柑普洱2018 360gm Chen Pu Tang Puer Tea in Xin Hui Dong Jia Mandarin Peel 2018 360gm
---
Chen Pu Tang 
Located at the heart of Xin Hui , the home town of aged Mandarin peel. History can be tracked back to the Sung Dynasty. Only the Mandarin peel from Xin Hui carries the healing effect of enhancing digestion , fight fatigue and comforting overloaded liver.
陳普堂
位處廣東新會雙水鎮, 是陳皮的發源地。歷史可追溯到宋朝。只有新會出產的茶枝柑陳製出來的陳皮才具備藥用價值。功能幫助消化、對抗疲勞和疏肝解鬱。
Vintage 年份:
2018
Country Origin 原產地: 
Dong Jia Village , Xin Hui, Guangdong, China
東甲村 新會縣 廣東省 中國
Varietal Citrus 橘子品種:
100% 茶枝柑
100% Cha Zi Mandarin
Varietal Tea 茶品種:
100% Yunan , Meng Hai, Bu Lang Mountain Puer Dark tea 5 year old
100% 雲南勐海布朗山熟普洱5 年陳
Tasting Note 鑒賞:
Elegant and refined aroma of Mandarin mixed well with the smooth black tea making up a perfect balance. It can be brew up to 25 infusions.
高貴精緻的柑子香與順滑的普洱茶組成完美的平衡。25泡有餘香。
---
Share this Product