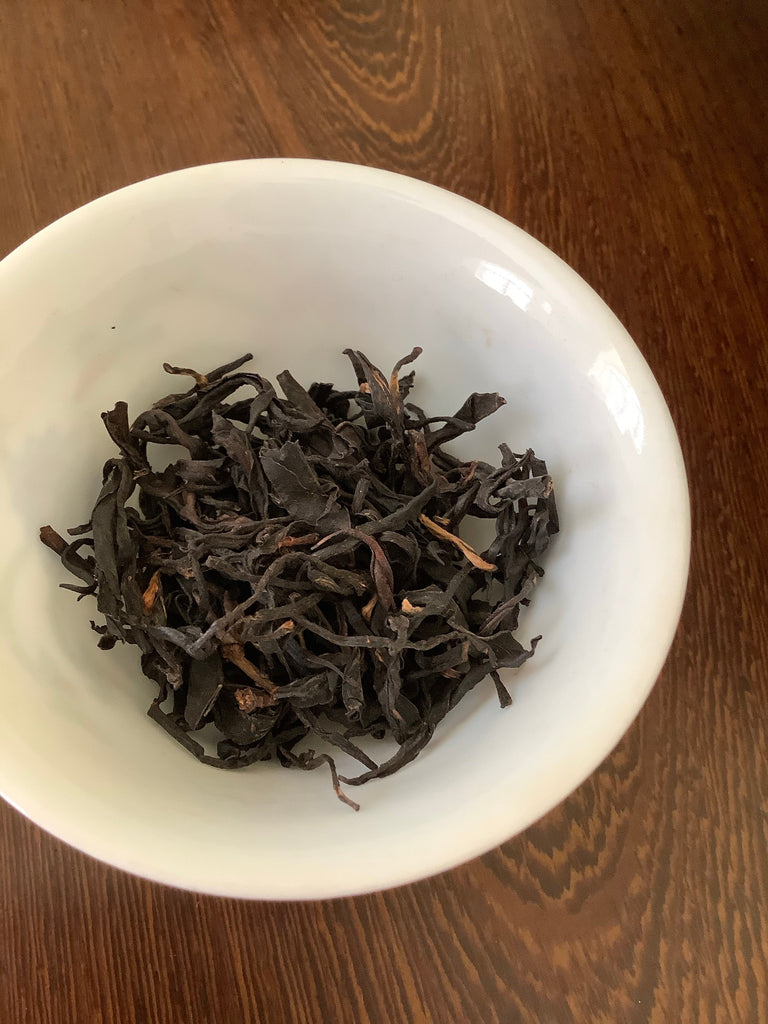 雲南保山一千五百年古樹單株單樅2022春茶 Yunnan Baoshan 1500 Years Ancient Original Grow Single Arbor Tea Spring Harvest1 gm
---
Producer 茶莊
This is a boutique Grower's Tea producer from the Baoshan region of Yunnan.The making method is unique .It is a fusion of Fujianese White Tea and Blue Tea achieving impeccable structure and fascinating aromas. The body is super rich due to the ample Pectin that ancient tea tree offers.100% natural without additives.
精品小農茶莊位於雲南保山區。製法獨特。揉合福建白茶和青茶的,造出無懈可擊的結構和迷人的方向盤。口感濃厚,皆因古樹豐富的果膠。百分百純天然絕無添加劑。
Region 產區
Baoshan, Yunnan, China
Varietal 品種:
Yunnan Puer Arbor 雲南保山喬木古樹普洱
Tasting Note 品鑑
Smooth as cream and delicate as snow flake . Punching aromas of Peony , Orange Jasmine, Lily of Valley and white Chocolate. Lingers on the throat , nostrils and Eustachian tubes. Rich and agressive " Qi" that runs through bottom of skull, neck back , shoulders and Sternum . Very well structured even after 15 infusions.
滑如奶油精緻如雪花。澎湃的牡丹、七里香、鈴蘭和白巧克力香。餘香於喉嚨、鼻孔、耳咽管繚繞。茶氣霸道,起於風池、走玉枕、雙肩、膻中。十五泡有餘香,工整如初。
---
Share this Product