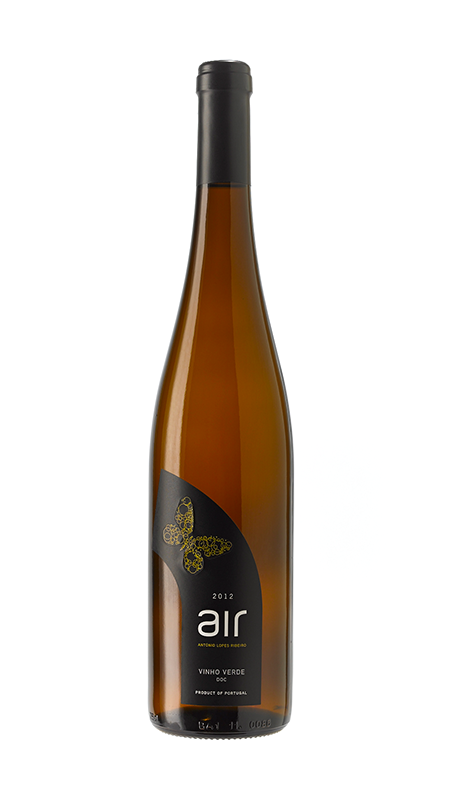 AIR Vinho Verde White Wine 2013
---
CASA de MOURAZ, located in Mouraz, council of Tondela, was the first to practice organic farming in the region of Dão, one of the most important and prestigious wine areas in Portugal. Carrying on a family tradition, the year 2000 marked the birth of the CASA de MOURAZ trademark, the first wine produced in the region of Dão, according to the rules of organic farming. The purpose of this pioneer and innovative project of ecological farm wine production is to create AUTHENTIC  and customized wines that express all the richness of its terroir and respect the cycles of nature. All the vineyards that are part of CASA de MOURAZ are farmed since the early '90s, ecologically, with no herbicides or synthesis agrochemicals.
The soil fertilizations are based on plant sowing and organic fertilizers and the treatments are based on the use of copper, sulfur, sea algae, clay, HERBAL TEAS  and other natural products. Since the end of 2006 we are working with biodynamic practices (preparations). Also pruning and other interventions in the vineyards are made considering the biodynamic calendar. The certification is ECOCERT PORTUGAL's responsibility since 1997. In the winery, vinifications are made by vineyards and not by vine varieties, with the purpose of finding the essence of each terroir. This diversity is reflected upon personality, complexity and unique character of the CASA de MOURAZ wines.
The work done by CASA of Mouraz as a producer of biodynamic wines of excellence was quickly recognized internationally, becoming a member of the famous group "La Renaissance des Appellations" since 2009.
From 2006 we started the AIR project - António Lopes Ribeiro, with wine production outside the region of Dão, always respecting the principles of ecological agriculture and the creation of custom wines. Currently it is produced excellent wines in the Douro, Vinho Verde and Alentejo, a total of about 200,000 bottles / year.
Vintage: 2013
Varietal Grape: 
Loureiro (80%), Trajadura (10%) and Arinto (10%)
Tasting Note: 
A wine which is competent in bringing together usually difficult to reconcile characteristics lightness, good body / structure and complexity. Pale crystal in colour with the taste of citrus and apple. It is delicately fresh and mineral.
---
Share this Product
---
More from this collection