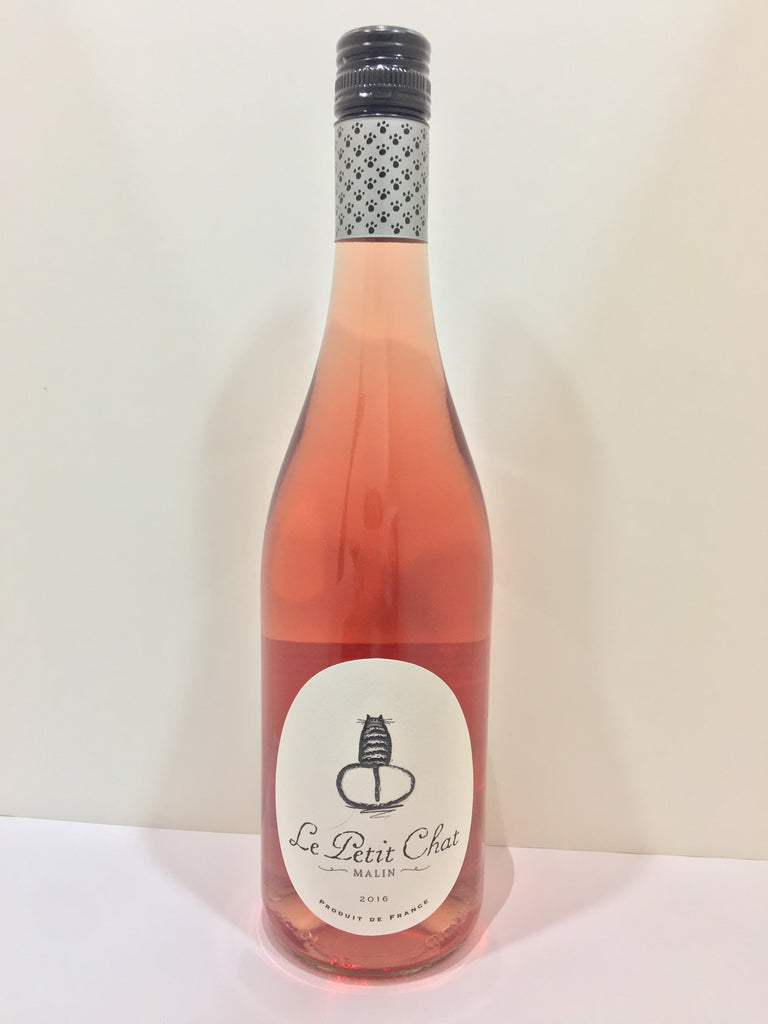 Le Petit Chat Malin Rose 2016
---
Chat-en-Oeuf is using a fun approach to a serious category. It means a cat in an egg and it sounds exactly like Chateauneuf of Chateauneuf du Pape, a very famous wine region of Cote Du Rhone, France. Chat-en-Oeuf wines are made in the sunny climes of the south of France. The vines are carefully nurtured until the grapes are harvested at their optimum ripeness – sun ripened grapes packed with juicy fruit flavours. Using traditional methods, the winemakers and friends create the wines, carefully selecting and blending to produce a top quality tipple!
砂糖老虎
砂糖老虎的名字趣怪,但酒質卻認真嚴謹,原來「砂糖老虎」在法文的意思是「蛋中貓」,為著名的教皇新堡區諧音。
砂糖老虎來自陽光充沛的法國南部,葡萄卻是精心培育,在最成熟的狀態時收成,加上傳統釀酒工藝,精心配合下所
Vintage:
2016
Country Origin:
Languedoc - France 朗格多克- 法國
Varietal Grape 葡萄品種:
50% old vine Cinsault, 30% Grenache Noir and 20% Syrah
Vinification:
釀造過程:
'Cunning Little Cat' ('Le Petit Chat Malin' in its native French) is a tasty wine made from specially selected grapes harvested in the vineyards of sunny Southern France.
A blend of 3 Rhone grape varieties; 50% old vine Cinsault, 30% Grenache Noir and 20% Syrah.The Cinsault grapes are from particularly old vines and each grape variety was harvested and pressed separately and then vinified at low temperatures.
From 2012,the wines are bottled in Ecova lightweight glass. This is a conscious step forward enabling us to deliver a range of wines in smart packaging whilst reducing our carbon footprint.
Tasting Note:
品鑒筆記:
Award:
Category Champion -'Best Rosé' at the Wine Access 2009 – International Value Wine Awards,Canada
Silver Medal - International Wine Challenge 2008
Certificate for Outstanding Creativity - 36th Mobius Awards
Innovation in Wine Presentation - International Wine & Spirit Competition 2007
The Wine Style
---
Share this Product
---
More from this collection