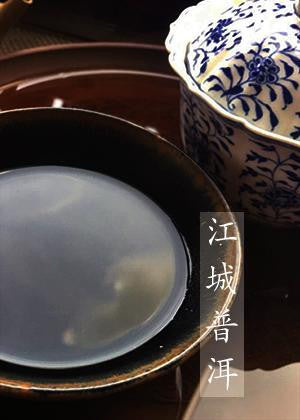 Jiang Chen Old Tree Broad Leaves Raw Pu Erh 1990 江城大葉老樹普洱散青 1gm
---
江城大葉老樹普洱散青 1990
江城位於普洱縣,怒江、瀾滄江、金沙江三江匯流、種茶歷史久遠的哈尼族彞族區。以產喬木老樹茶見稱。香氣如淡青樟木、荷花、紅棗。茶氣中等溫和。十泡有餘香。
典型的勐庫風,荷香、蘭香、沈香、樟香、枣香面面俱到,十分平衡。水質中度厚,
茶氣豐富。

Typical terroir of the county of Meng Ku. It offers aromas of Lotus, Orchid, Agarwood ,
camphorwood and red dates. Very complex and balance. Medium body and high level of Tea Qi.
每克港幣 $13.8.

速遞費每目的地HKD 50
Jiang Chen Old Tree Broad Leaves Raw Pu Erh 1990
HKD 15 per gm


Courier charge HKD 30 per destination
Terms and Conditions
100% payment prior to delivery.


條款:
100% 預付
---
Share this Product
---
More from this collection